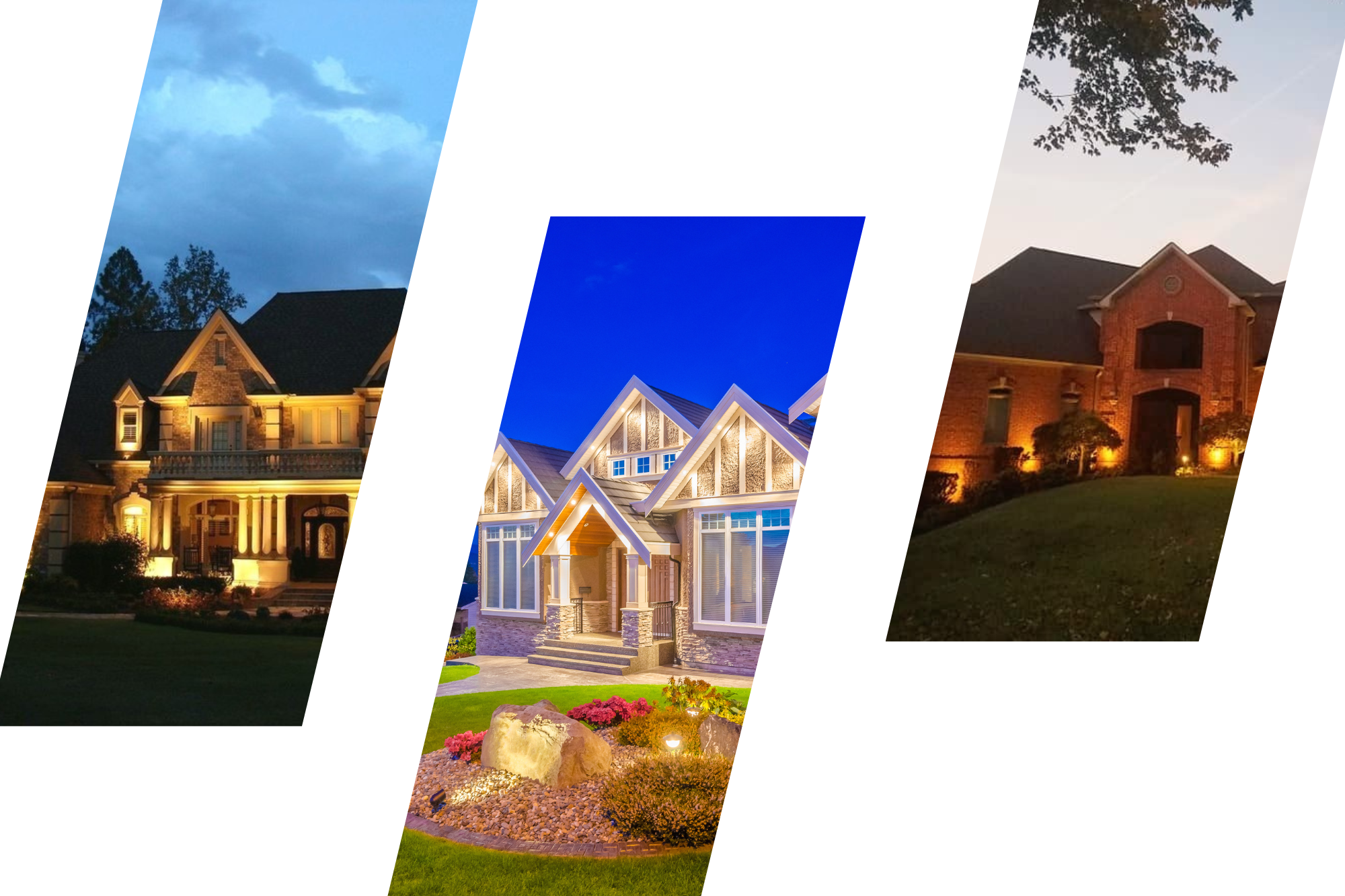 At Palmetto Outdoor Lighting, we also provide exterior lighting repair. Our skilled specialists can help you design the ideal outdoor lighting system space, ensuring that it looks great and provides adequate illumination for your outdoor area.
We have the expertise to help you create a unique and attractive outdoor lighting system that complements the architecture of your home or business. Contact us today to develop the perfect exterior lighting solution for your needs!
Outdoor Lighting Troubleshooting
Outdoor lighting troubleshooting involves identifying and resolving issues that may occur with outdoor lighting systems. As with any electrical system, outdoor lighting can experience problems due to various factors, including faulty wiring, damaged fixtures, or issues with the power supply.
Here are some steps to effectively troubleshoot outdoor lighting:
Identify the Problem

Check Power Supply

Examine Bulbs

Inspect Wiring and Connections

Check Transformers

Address Timer or Photocell Settings

Consider Environmental Factors

Seek Professional Help
It is possible to avoid problems with outdoor lighting by doing routine maintenance and inspections at regular intervals. However, good troubleshooting procedures can assist in identifying the reason and finding appropriate solutions, ensuring that your outdoor lighting system will work at its peak for as long as possible and have the greatest potential lifespan.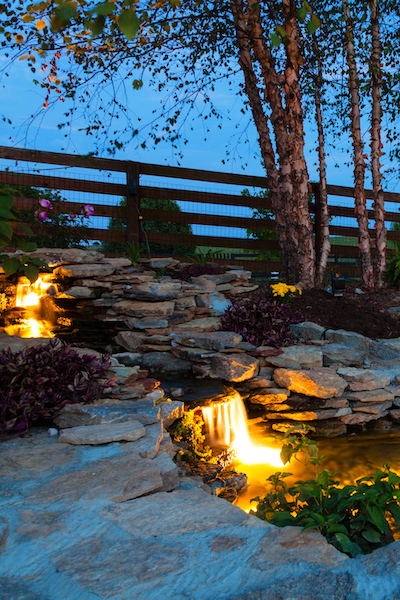 Outdoor Lighting Transformer Repair
Outdoor lighting transformer repair refers to fixing any issues or malfunctions that may arise with the transformer in an outdoor lighting system. The transformer is a crucial component that converts high-voltage electrical power from the main source into a lower voltage suitable for outdoor lights. Repairing the transformer ensures that the lighting system operates properly and delivers the desired illumination.
When it comes to outdoor lighting transformer repair, the following steps are typically involved:
Identifying the Problem:

Begin by determining the specific issue with the transformer. This may include a complete power outage, inadequate voltage output, flickering lights, or unusual noises. Assess the symptoms and visually inspect the transformer for any visible signs of damage or irregularities.

Power Supply Check:

Verify that the transformer receives a stable power supply. Check the circuit breaker associated with the transformer and ensure it is not tripped or malfunctioning. Reset the breaker if necessary. If the problem persists, inspect the wiring to protect and connect them.

Testing Voltage Output:

Multimeter or voltage tester the transformer's voltage output. Check the outdoor lighting system's voltage requirements. The transformer must be fixed if the voltage output is much lower or higher than desired.

Repairing or Replacing Components:

If you identify specific faulty components within the transformer, such as damaged wiring, connectors, or internal parts, they should be repaired or replaced. Follow manufacturer instructions or seek professional guidance to ensure proper repair or replacement procedures.

Seeking Professional Assistance:

Consult a certified electrician or outdoor lighting specialist if you face difficult issues, need more competence, or are unsure about the repair process.
It's important to prioritize safety during the repair process. Before working on the transformer, ensure the power supply is turned off and take necessary precautions to prevent electrical hazards.
Additionally, regular maintenance and inspections can help prevent major transformer issues and prolong its lifespan, reducing the need for frequent repairs.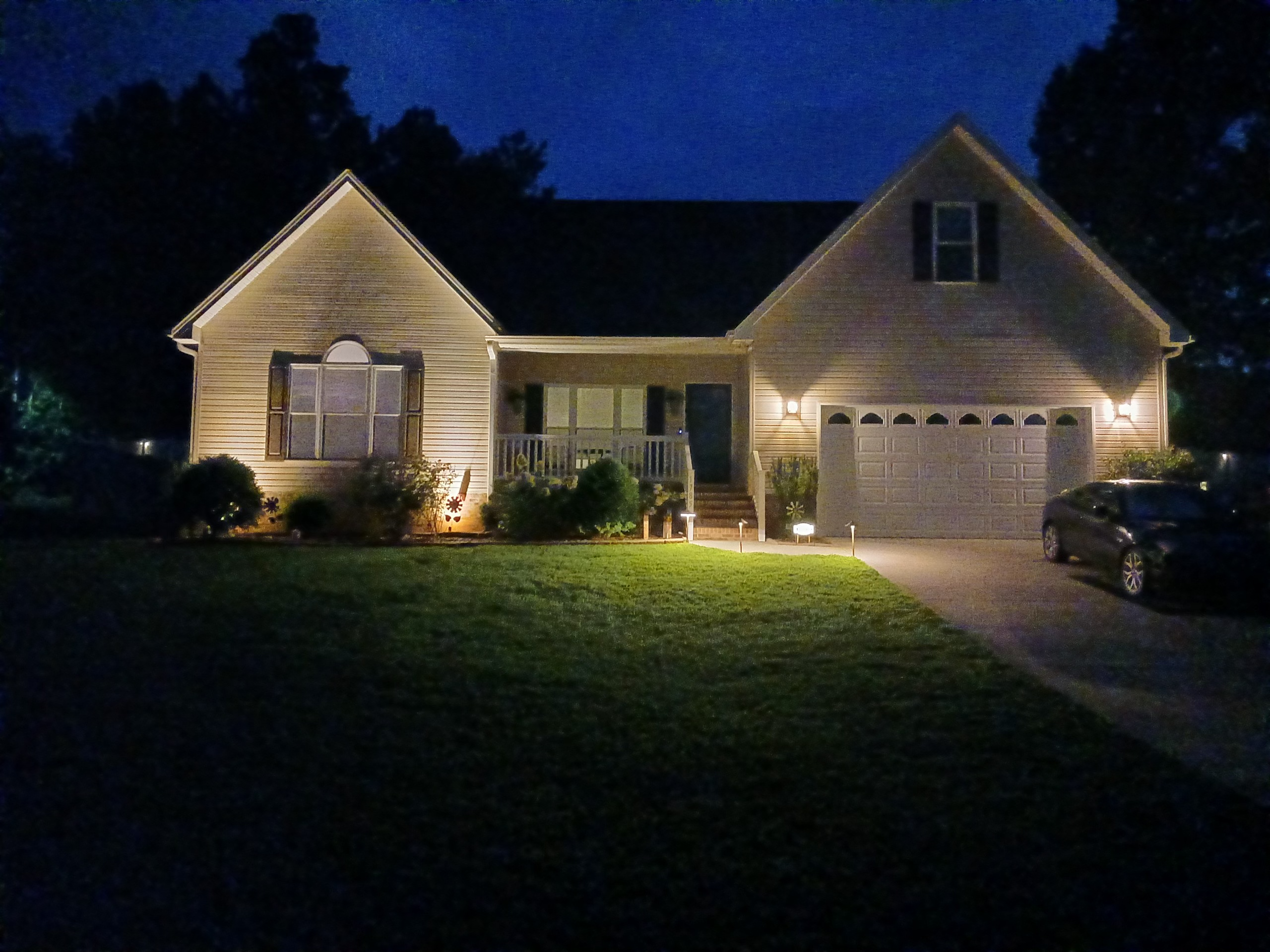 Hover/Touch to View at Night