Never worry about getting robbed or your home being invaded again because your lights are out with the smart technology of our outdoor security lighting system! Light up dark spots on your property and enjoy a hassle-free experience with our smart lighting system.
Outdoor security lighting does not just help keep your property safe after dark; it also increases the safety of your commercial building or property. Palmetto Outdoor Lighting has a wide selection of building LED lights and outdoor motion sensors, flood lights, and patroller lights. You'll find the perfect one to suit your needs here.
All of the outdoor security lights we offer are of high quality and have extensive warranties covering exterior usage. They come with low-voltage options, weather protection, and more. This adds to their longevity and effectively extends the life expectancy of these lights years past their typical lifespan.
Light Up Your Landscape With Your Security Cameras
Planning your outdoor lighting will help you put your best foot forward by highlighting the features to make your home look chic and attractive while also providing light, safety, and security. Choose an excellent exterior security light that'll illuminate the different areas outside and offer visibility and extra safety where it's needed.
Protect Your Home or Business with Security Cameras
Palmetto Outdoor Lighting provides innovative solutions to modernize your home or business. Our team of experts specializes in creating the best possible security cameras for your property that provide full HD surveillance and light up your landscape with the help of solar power.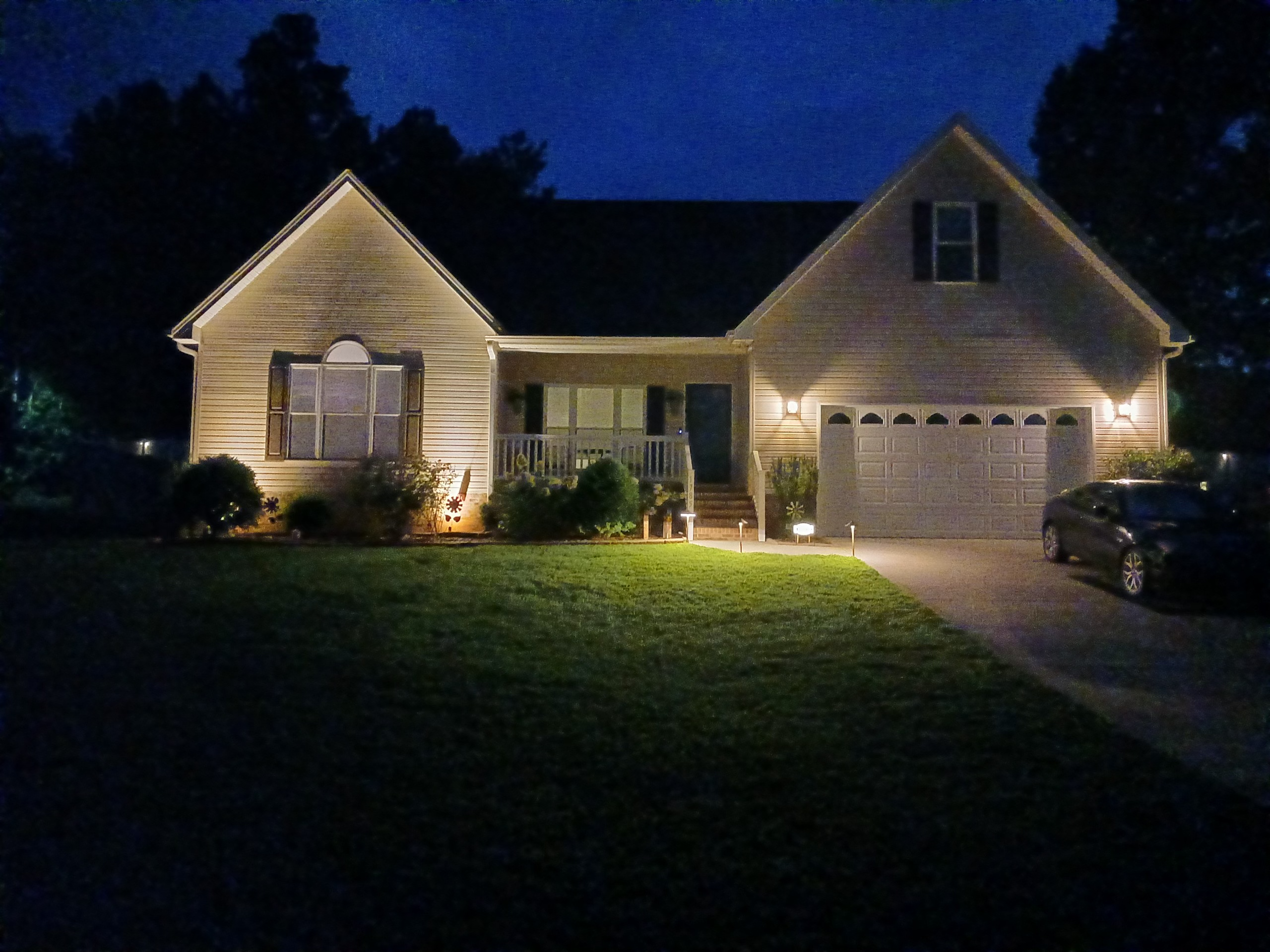 Hover/Touch to View at Night
Lighting that Cares About You
We have been servicing customers throughout the Charlotte, NC area, so trust us to provide you with a reliable service that has the expertise to create a safe and secure outdoor environment.
Call us at (704) 387-3282 for the best security outdoor lighting systems in Charlotte, NC and the surrounding areas.
Get Your Security Outdoor Lighting From Us!
Palmetto Outdoor Lighting is your premier source for residential and commercial outdoor lighting.