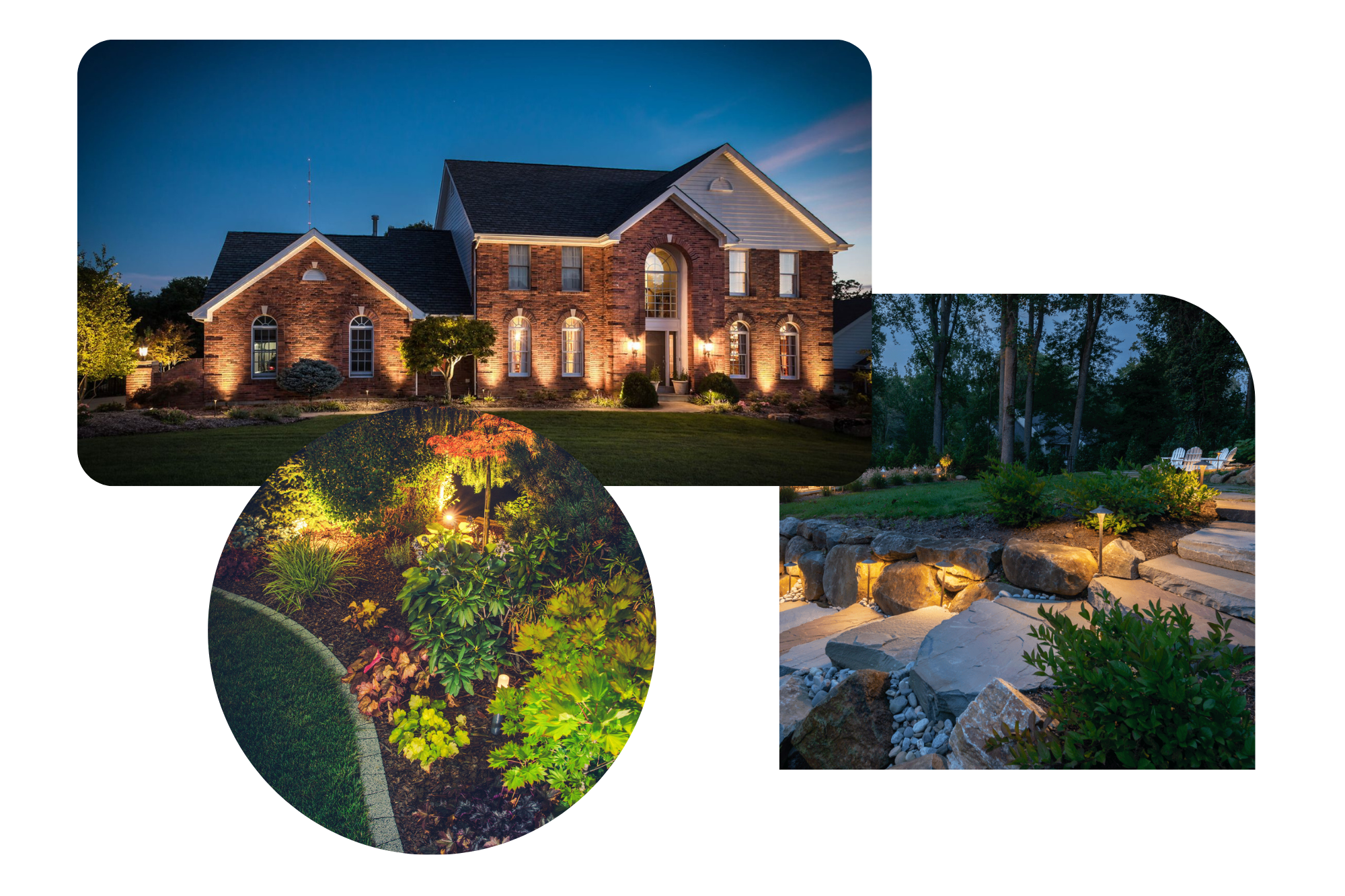 Create Unique & Inviting Designs
Outdoor Lighting Services
Outdoor lighting offers a greater impact to your home's aesthetic value, thus creating a unique and inviting atmosphere. Not only does it look great, but it can also help to improve safety during nighttime by providing visibility and making walkways easier to navigate. With so many different options available, you can find the perfect outdoor lighting solution for your residential space. Whether you want something simple or more decorative, there's an option that will provide the perfect amount of light for your needs.
Wall lights are one of the most popular types of outdoor lighting because they provide a soft ambient illumination while creating a visual focal point on the exterior walls of your house. There are various styles to choose from that fit any design aesthetic, from traditional lanterns to more modern designs with sleek lines. But no matter what type of outdoor lighting you might decide to put on, it is important to employ a contractor or a company that knows the process of installation of outdoor lighting regardless of whether they're residential or commercial.
Why Choose Palmetto Outdoor Lighting?
Once you have chosen the perfect lighting solution, it is important to do proper maintenance so it will last for years to come. This includes cleaning and inspecting the fixtures regularly, replacing any bulbs as needed, and ensuring wiring connections are secure. With proper care, your outdoor lighting can help you create an inviting atmosphere while providing improved safety around your home. When looking for outdoor lighting, you might want to consider the installation cost as well. Do a thorough research and find a reputable contractor or company who will provide quality work at a reasonable price.
For years, Palmetto Outdoor Lighting has been providing quality outdoor lighting installations for residential and commercial clients throughout the area. Our experienced team will be happy to guide you in finding the perfect lighting solution for your home or business, and we guarantee our workmanship with a satisfaction guarantee.Don't wait! Contact us today to get started on creating the perfect outdoor lighting setup for you!
We offer affordable and customized outdoor lighting services that provide a great curb appeal while using low voltage LED bulbs to bring your vision to life.

Our experienced team is able to create unique designs tailored to fit the style of your home or business. We can also include automation features such as timers and dimmers for extra convenience and energy savings.

In addition, our outdoor lighting services include the installation of motion sensors, floodlights, and other security devices that can help protect your property. Our goal is to consistently provide you with an illuminated landscape that is both beautiful and safe. Contact our business today to learn more about our outdoor lighting solutions!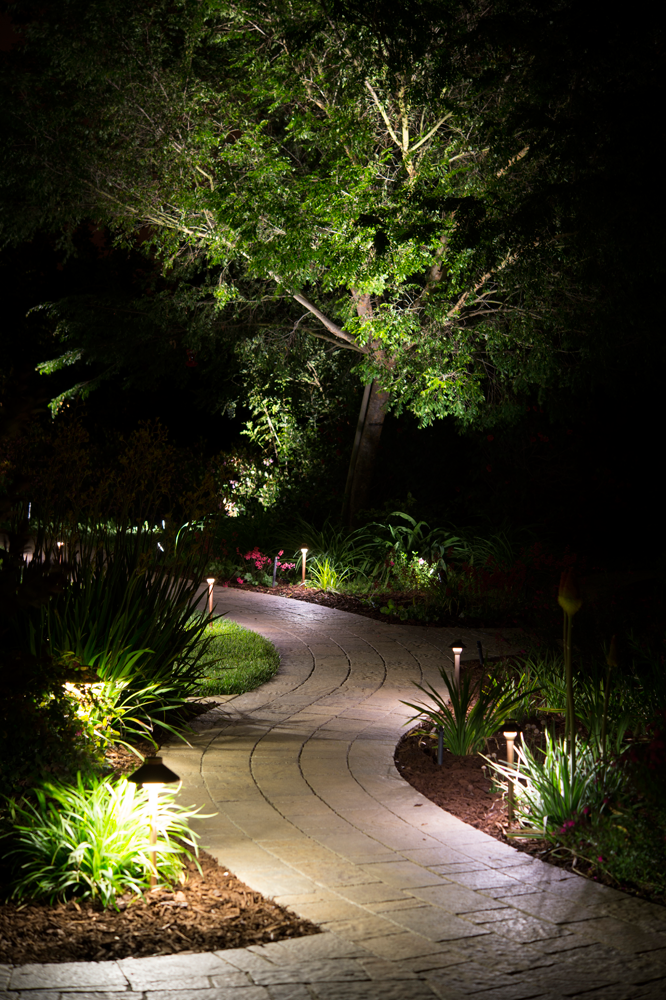 Charlotte Outdoor Lighting Company
Many companies in Charlotte, NC can claim that they are the best in this industry but for us here at Palmetto Outdoor Lighting, we take the utmost pride in being one of the most trusted outdoor lighting companies in Charlotte. With years of experience, we offer a wide range of services including landscape lighting design and installation, LED conversion, repair and maintenance, as well as custom outdoor lighting solutions for residential and commercial properties alike. Our team is composed of talented professionals who have been trained to deliver nothing but the highest quality service.
We understand that when it comes to outdoor lighting, there are many options available on the market today. That's why we make sure our customers get exactly what they need when they come to us. We start by taking into consideration your budget, design preferences, and other requirements before providing you with an estimate for any project or service. We also utilize the latest technology and products to ensure your outdoor lighting system is as efficient, cost-effective and visually appealing as possible. At Palmetto Outdoor Lighting, we are more than just a service provider – we are a trusted partner who will work with you every step of the way to guarantee that you get the results you want. Our team provides excellent customer service and strives to exceed our customers' expectations on each job. Contact us today to discuss how we can help you create an outdoor lighting system that perfectly meets your needs!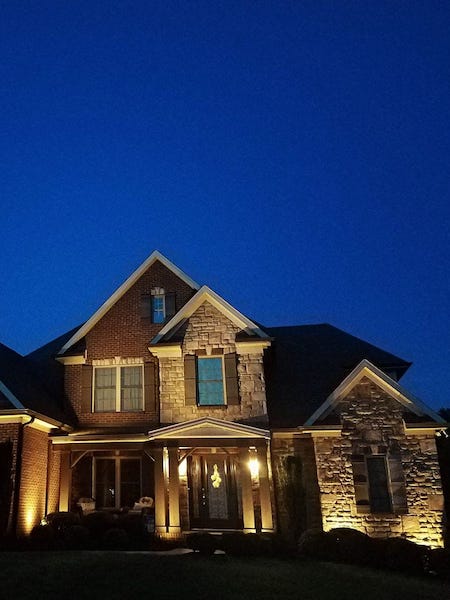 The Best Outdoor Lighting Company
About Your Charlotte Outdoor Lighting Contractor
We love to see the look of sheer delight on our customers' faces when they see the amazing outdoor lighting system we have created for them. Whether you want landscape lighting to highlight your beautiful garden, deck and patio lighting to make your outdoor living space come alive in the evenings, or commercial outdoor lighting that adds a touch of sophistication to any business property, Palmetto Outdoor Lighting can help.
With years of experience in this industry, we can create custom solutions that perfectly suit the individual needs of each customer. From pathway lighting and curb appeal lighting for residential properties to commercial outdoor lighting for businesses, we have all of your outdoor illumination needs covered. Contact us today to find out how we can brighten up your Charlotte home or business!