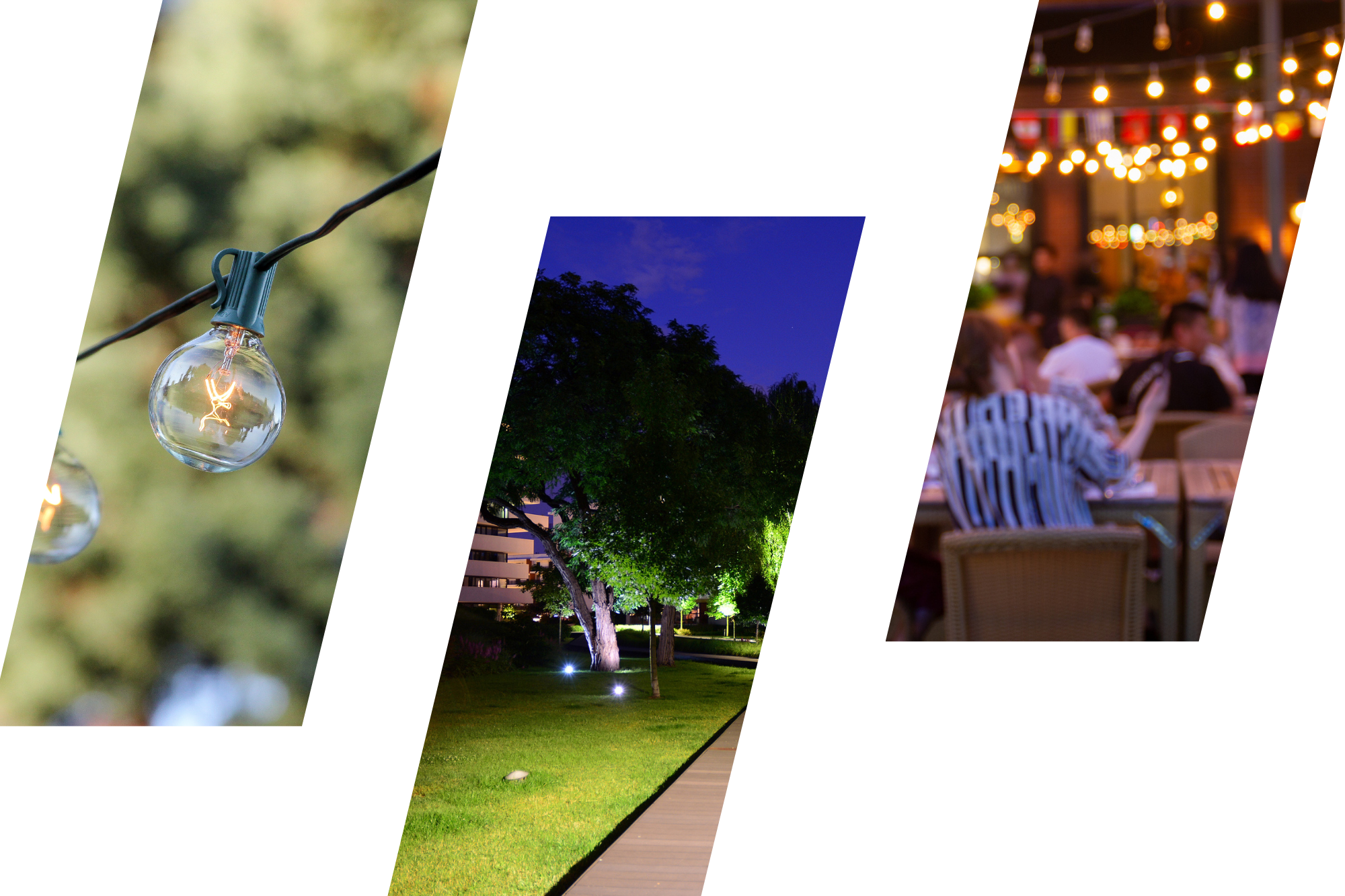 Commercial outdoor lighting can be used to create an inviting outdoor atmosphere and add a layer of security to your business. A properly designed lighting system will ensure that customers and employees feel safe while visiting the property during evening hours. Outdoor lights offer better visibility for walkways, parking lots, signs, landscaping, buildings and other areas to highlight important features of the commercial space. When it comes to choosing commercial outdoor lighting fixtures, there are many factors to consider including durability, wattage output, cost efficiency, aesthetic appeal and color temperature. LED lighting is becoming increasingly popular as a cost-effective solution for businesses that require large amounts of illumination outdoors. LED bulbs last longer than traditional incandescent bulbs and consume far less energy. Plus, it offers better customization options, allowing users to adjust color temperature and brightness levels as needed.
If you're looking for a reliable and cost-efficient commercial outdoor lighting solution, LED bulbs are the way to go. With their long life span and energy efficiency, LED lights can provide ample illumination for your business throughout the evening hours with minimal maintenance required. Additionally, LED lighting systems offer greater customization options than traditional incandescent lighting solutions. Whether you're looking for a more inviting atmosphere for customers or better security on the property, with LEDs you can achieve just that. Investing in quality commercial outdoor lighting solutions may seem like an added expense at first but will likely end up saving your business money in the long run due to lower energy cost. If you're looking for a professional company that would perform commercial outdoor lighting services like installation and maintenance, Palmetto Outdoor Lighting is your best choice. Our experts have years of experience providing quality commercial outdoor lighting solutions and are dedicated to helping businesses reach their illumination goals. Contact us today with any questions or inquiries you may have about commercial outdoor lighting!
Parking, Patios, Lounge, Outdoor Signs, & More
Palmetto Outdoor Lighting can also provide lighting solutions for outdoor areas such as parking lots, patios, lounge areas, outdoor signs and more. Our outdoor lighting experts are on hand to ensure that your lights are properly installed and maintained so that they look great while providing the necessary illumination for each area of your business. We use high-quality products with long life spans and low wattage outputs to deliver cost-effective solutions regardless of the size or shape of your commercial space. We believe in delivering quality customer service along with quality products. That's why we offer 24/7 customer support to help you make sure your lights are working as intended and that all of your questions are answered quickly and accurately.
We also provide maintenance services to ensure your lighting system remains in good condition over the long-term. With our premium products and attentive customer service, you can rest assured that Palmetto Outdoor Lighting will help your business look its best with professional outdoor lighting solutions. Contact us today to find out how we can illuminate the exterior of your commercial space. We're always happy to answer any questions and help you create the perfect outdoor lighting system for your needs. We are your one-stop shop for all of your outdoor lighting needs!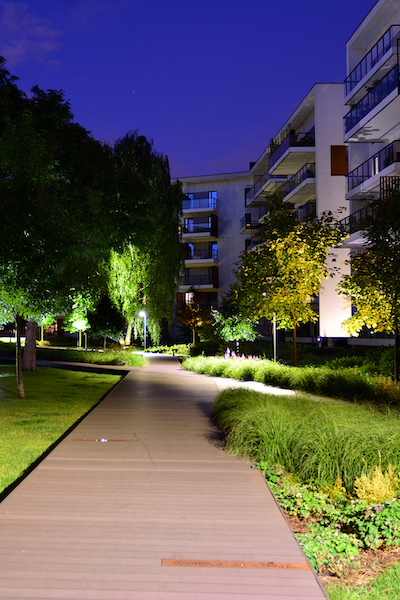 Commercial Outdoor Lighting Installation
Outdoor lighting is an important element in any outdoor living space, providing safety, security and aesthetic enhancement. Installing outdoor lighting can be a daunting task for those unfamiliar with the process, but there are some simple steps to follow that make installation easy and successful. But it would cost you a lot of money if you work go on DIYing everything. What you need is a professional contractor who is experienced in outdoor lighting installation. That's why Palmetto Outdoor Lighting offers professional outdoor lighting installation services. We have a team of dedicated professionals who are able to handle any type of outdoor light project, no matter the size or complexity. Our experts will properly install and securely mount all light fixtures for maximum efficiency and safety.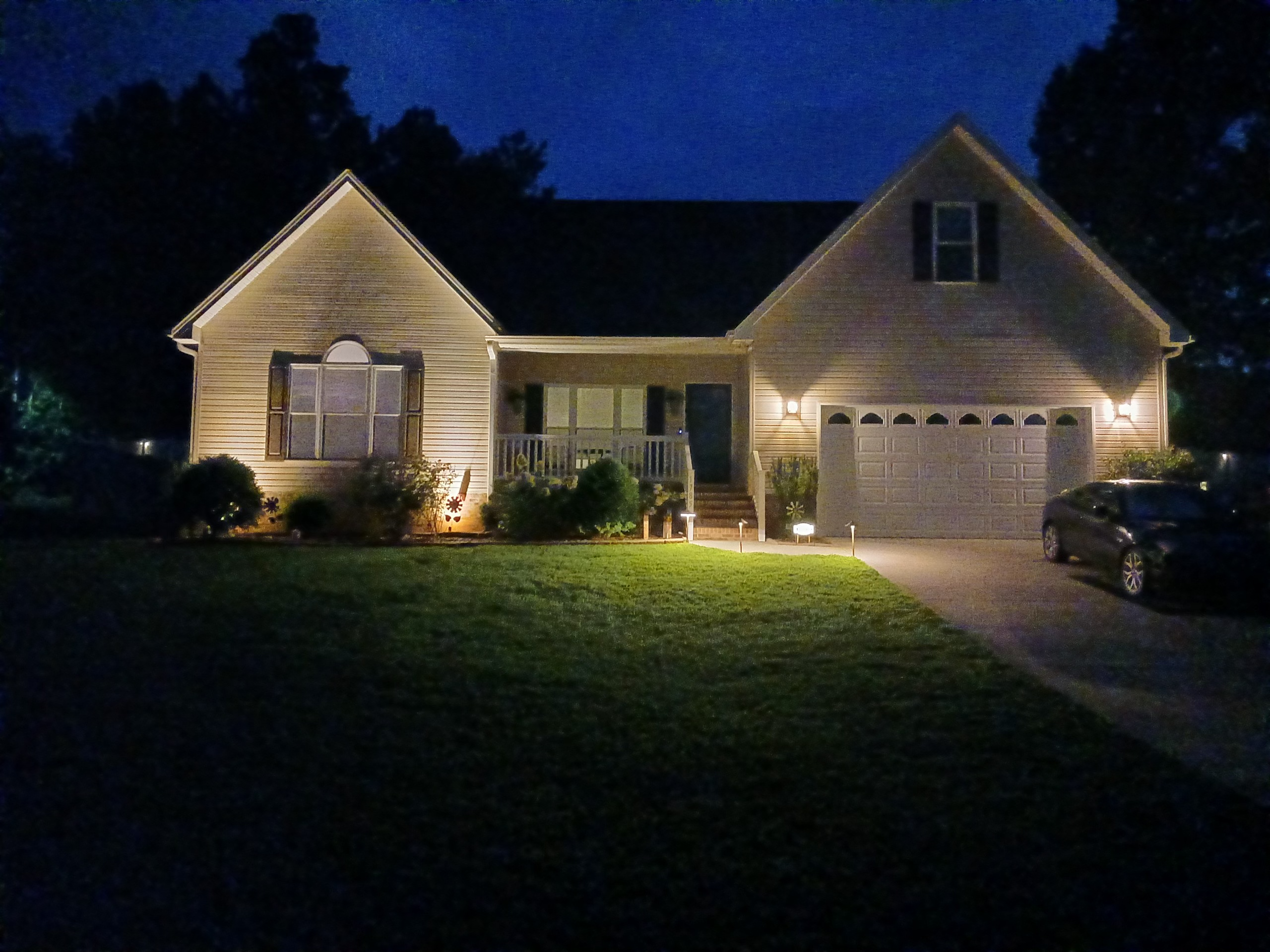 Hover/Touch to View at Night
At Palmetto Outdoor Lighting, we strive to provide our customers with the highest quality outdoor lighting solutions. Our team of dedicated professionals are more than happy to answer any questions you may have and help you create the perfect outdoor lighting system for your needs.
Contact us today to find out how we can help brighten up your commercial space!